Serenity Residential Care offers a wide range of community based support options. This can range from providing a few hours of help in a person's own home to providing an intensive residential program with around-the-clock clinical consultation. No matter the level of services needed, we encourage everyone we support to become active, engaged, and valued members in their communities.
Developing community living skills
Learn negotiation and conflict resolution skills
Participation in recreation and leisure opportunities
Safety is always at the forefront for both the individual and the community.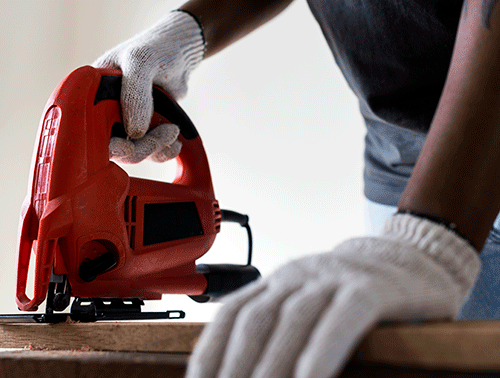 Innovative Services for Unique Challenges
Individuals enter into and move through our programs along a continuum of care. Our inter-departmental team includes operational, crisis, nursing, and clinical consultants. Our staff has a demonstrated track record of success in creating a climate of mutual acceptance and appreciation between the staff and supported persons. The quality of this bond has had profound therapeutic impact on the persons we support. In many instances, this bond provides a means for them to achieve personal goals and dreams.
01.

Live-In House Manager Program Model
The Live-In House Manager Model is the most intensive level of support offered within SRC's Continuum of Care. This unique model has proven to be extraordinarily effective in supporting the needs of individuals who exhibit high risk, challenging behaviors, who have a high need for consistency, and who have been unsuccessful in more traditional group home or shared living settings.
02.

Shift-Staffed Program Model
Serenity Residential Care offers a residential or shift-staffed 24/7 model of support providing professional, trained staff and individualized supports within community-based homes. These small two-person (unlicensed) or three-four person (licensed) homes can be designed to meet a wide range of person-centered needs from teaching independent living skills to providing medically intensive levels of care and support.
Serenity Residential Care offers in-home care and support to persons with developmental disabilities of all ages who are living with family or on their own, in communities where they have established a sense of permanency. Our services extend care into existing environments and contexts offering assistance within a reassuring context. With an emphasis on autonomy and self-determination, person-centered care is flexible, intended to work with and around the changing demands and schedules of the supported individual, and their personal circumstances. As such, supported individuals are invited to participate in the interview, selection, and evaluation of their supports and staff.
04.

Emergency and Crisis Supports
Serenity Residential Care offers short-term care and support for persons in crisis with nowhere else to turn or who are waiting for section 21 waiver level funding. The Agency offers the capacity to perform intensive functional, behavioral, psychological and nursing assessments to assist those teams requiring suitable long-term care.
05.

High Risk and Forensic Programming and Supports
Serenity Residential Care leads the State in it's ability to serve the needs of individuals with Developmental Disabilities who exhibit high risk behaviors, and/or who have committed criminal offenses and require a program that will not only provide for their needs, but also for the needs and safety of the community at large. Serenity Residential Care's clinical, administrative and front line staff work closely with law enforcement and probation/parole officers to ensure a client's success.